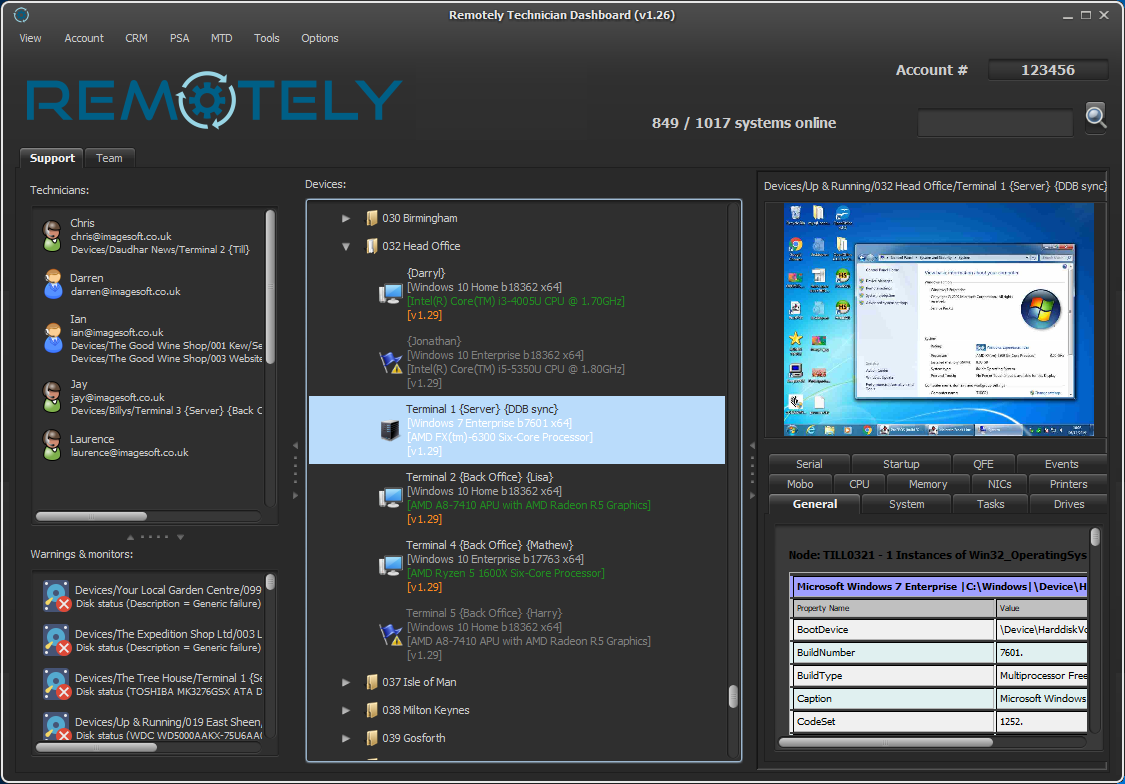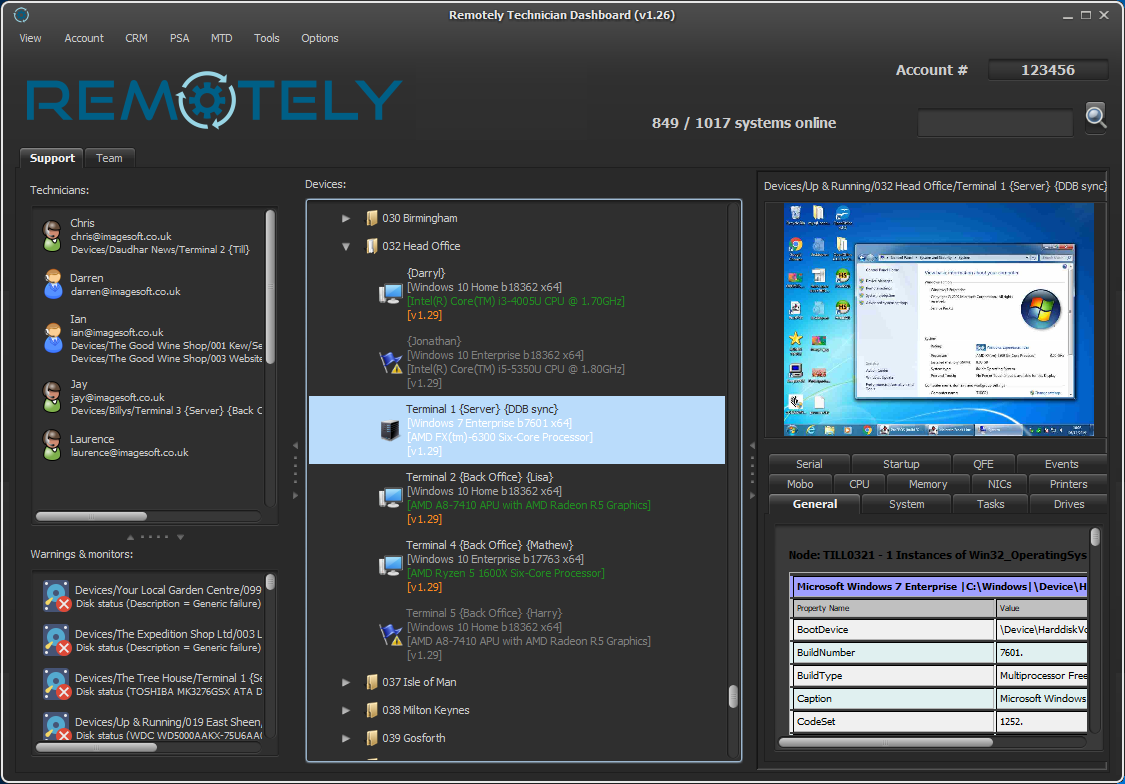 Remotely Remote Support Software


Remote access, support and monitoring software. Self hosted. No subscription! Ideal for any business or organisation with remote PCs to support & manage.

Quickly connect to remote computers and mobile devices, view the screen and take control. Transfer files and perform quick fixes effortlessly.

Monitor and Protect
Around the Clock
Automatically monitor the computers you're supporting, get notified of error conditions or faults, and effortlessly protect them from millions of viruses.
---
Remote access & support made simple
One-time purchase
No monthly fees or subscription. Purchase your licence outright for the edition and number of concurrent support sessions you need. Add extra sessions to your licence as your needs grow. Each licence supports an unlimited number of remote PCs and devices. Remotely is an ideal alternative to subscription based services that charge hefty monthly or annual fees.
Support customers quickly
Your customers/users simply download and run the lightweight client from a link on your website, giving you instant access to their computer. Provide help within seconds! Remotely provides you with access to the remote desktop (as if you were sat at the PC or had the mobile device in your hand) as well as background access to files and the command prompt.
Quick & easy setup
Setup is quick and easy. Simply install the Remotely server software on your own server (either on-premises or in the cloud) and the Remotely Technician Console on the PCs you'll be working from. You're then ready to start adding remote PCs and supporting your customers/users.
Want to try it out for free with a 30-day evaluation licence? Check out the
Download
section below.
Unattended access & monitoring
With a few clicks, install the client on the remote PC as a persistent service so that you can connect at any time, without any user interaction required. The server monitors all remote PCs 24/7 and automatically notifies you of any faults and issues.
Recent new features (version 1.32)
Development of Remotely is ongoing, with new features, improvements and updates added all the time. Some of the latest developments include:​

Native Android client (access & support mobile devices!)
Built-in malware protection / anti-virus engine
Technician Console now sports 20 look & feel themes
Group monitoring; watch upto 50 screens simultaneously
Customer database
Support ticketing system
Customer billing

Each licence includes 12 months of incremental, subversion updates.
---
Standard level features

Users can request on-demand support by running the client from your website. Connect to the remote PC within seconds, take control, transfer files and perform common maintenance tasks.

Install the Remotely client as a background service on the remote PC and access it whenever you need to. No user interaction required.